Want 30 INCH Armz?
Tired of Being Small? Want to join the war on sleeves?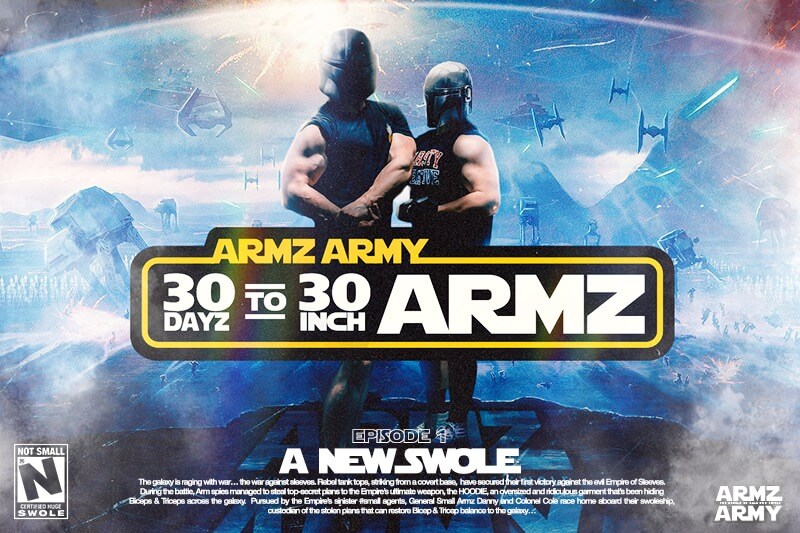 Introducing the 30 Days to 30" Armz Trainer by @TheArmzArmy
Sign up below and keep an eye out for our first Arm Battle 💪
DROPS 6.9.23
The Armz Army Swole Stack
Why join the fight?
☑️ You'll become certified #NotSmall
☑️ You'll enjoy the pumpz of your life
☑️ You're joining a noble & worthy cause
💪 Follow @TheArmzArmy
EP.1 | A New Swole
The galaxy is raging with war… the war against sleeves. Rebel tank tops, striking from a covert base,  have secured their first victory against the evil Empire of Sleeves. 
During the battle, Arm spies managed to steal top-secret plans to the Empire's ultimate weapon, the HOODIE, an oversized and ridiculous garment that's been hiding Biceps & Triceps across the galaxy. 
Pursued by the Empire's sinister #small agents, General Small Armz Danny and Colonel Cole race home aboard their swoleship, custodian of the stolen plans that can restore Bicep & Tricep balance to the galaxy...